Curious about where to find the best Christmas lights and holiday light displays in Steiner Ranch this year? If your family is anything like our family, the evening of driving around to look at Christmas lights in Steiner Ranch usually goes something like this:
Shannon — "Wanna take the kids around the neighborhood to see the lights tonight?"
Me — "Sure, let's go kids." [enter the obligatory 30-minute period where we have to find shoes, jackets, snacks, water, a toy, etc.]
And then we go driving around randomly to look at some houses. We usually get lucky and find some cool displays, but we decided this year to simply things for everyone!
The awesome Sarah George scouted out the best displays she could find in the front section of Steiner Ranch. She took some pics and jotted down some addresses, and then I built this handy map using Google Maps:
There are some excellent holiday displays in Bella Mar, Summer Vista and a couple of other Steiner Ranch areas too!
Here is Sarah's notes for the bullet points on the map:
Shire Ridge
Pinto Chase (culdesac of lights)
Lipizzan Court (several homes)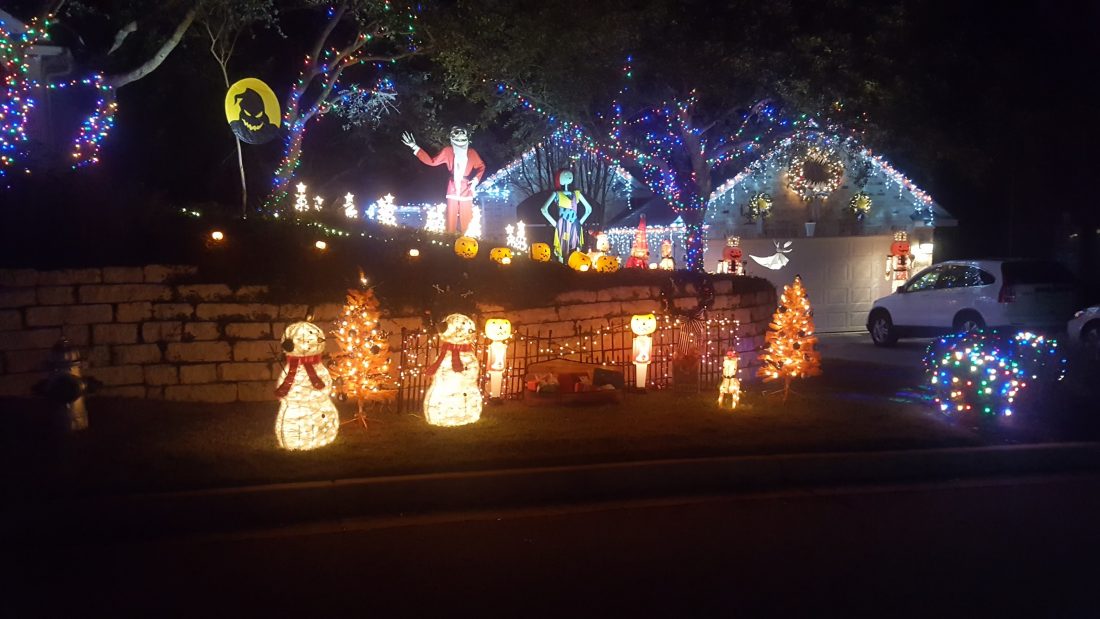 The Headlands
12947 Brigham Drive (count down to xmas)
Cowden Drive (several homes)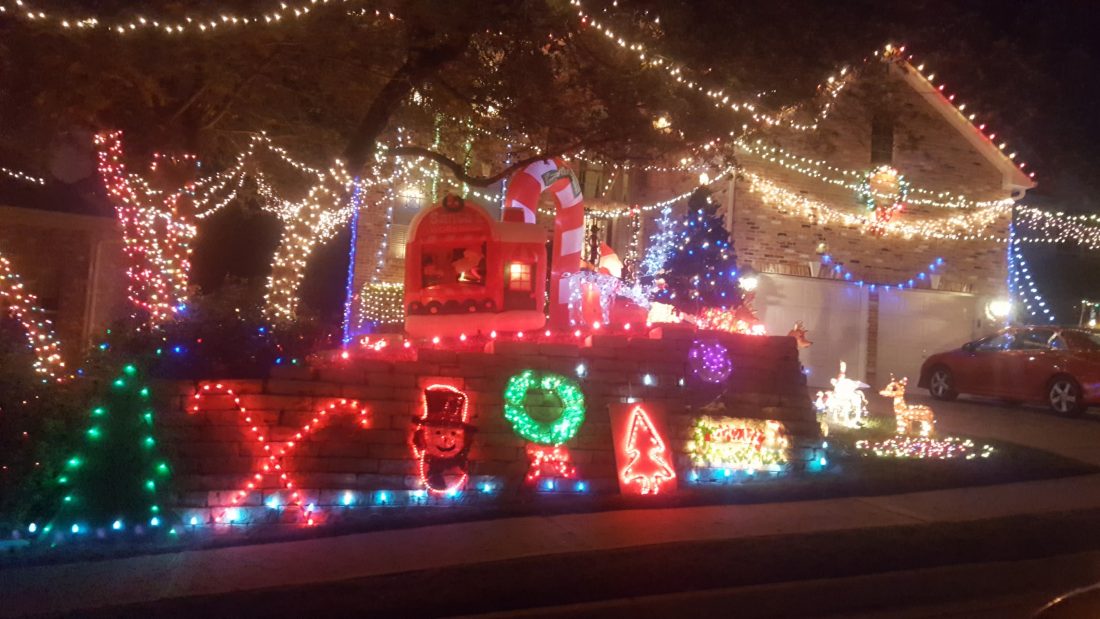 Hancock Hill
3132 Burks Lane (Nightmare Before Xmas)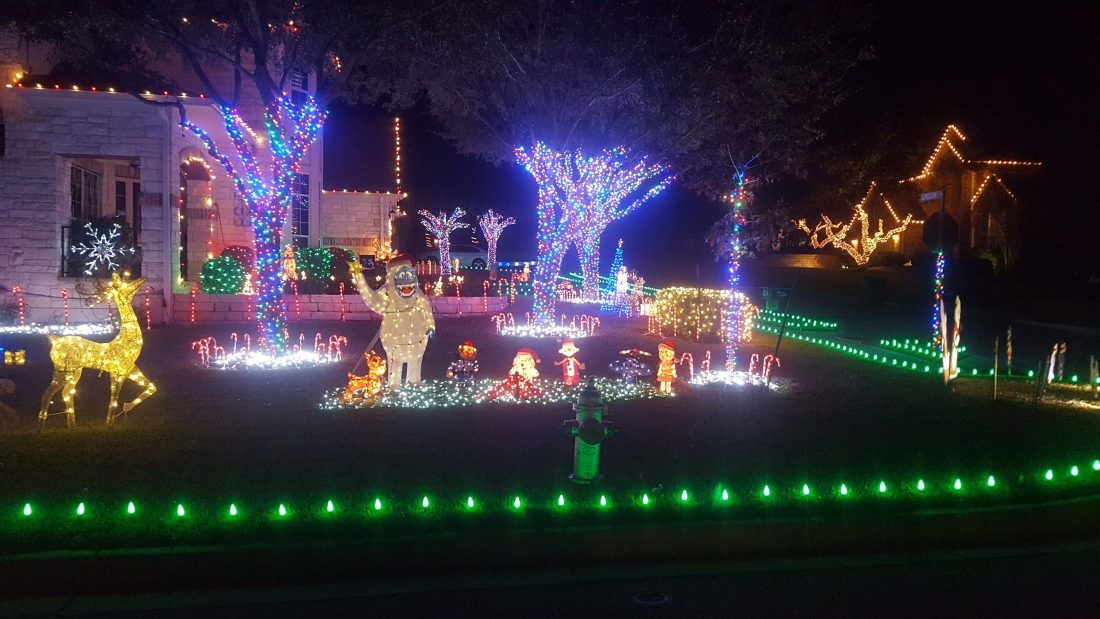 Rocky Ridge
Majestic Oaks
Coralberry Cove (Christmas around the World…few homes)
Majestic Oaks Pass
The Summit at Eastridge
Mira Mesa Drive (Night Before Xmas in Texas)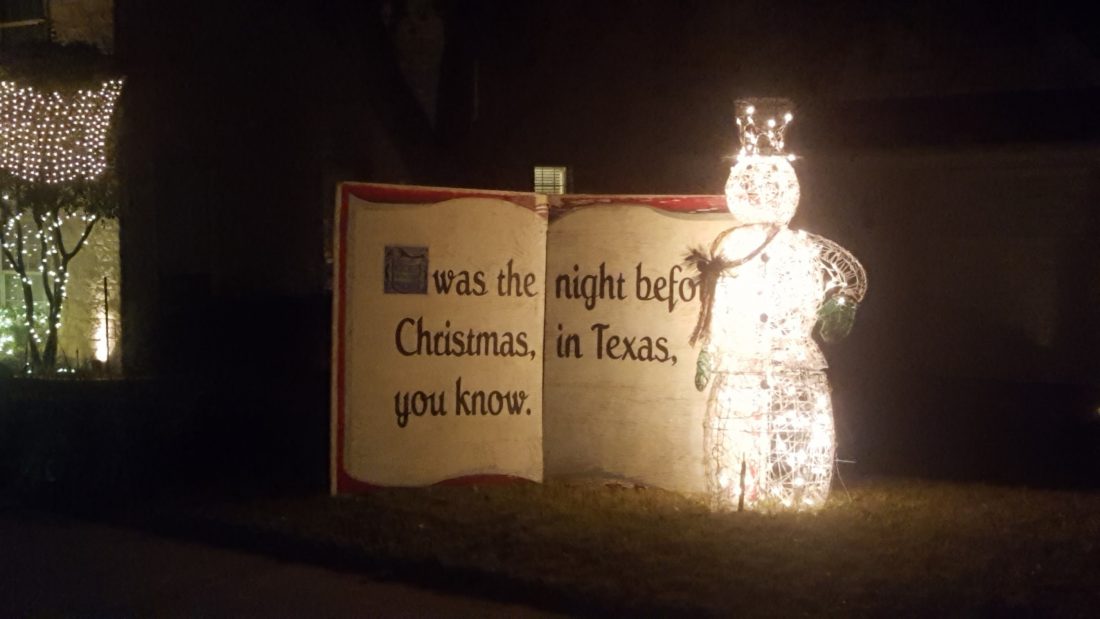 Summer Vista
1309 Nova Ct – Winder Wonderland!
Know of a great holiday lighting display in Steiner Ranch that is worthy of being added to our list? Send us a pic of the display and the street address, and we'll be sure to add it to the map!
Feel free to SHARE this post and this map with anyone — it's a public map, so anyone with a link can view it!