We have to admit it — our team of Steiner Ranch Realtors are not native Austinites. (yes, "Austinites" is how the locals that are born in Austin Texas refer to themselves.) We know first-hand how it feels to relocate to a new city and a new state. We understand the challenges with relocation and how it is to integrate and settle into a new life and to meet people that are as like-minded as yourself. We experienced the exact same thing when we moved our families to Steiner Ranch.
Meet The Steiner Life Real Estate Team
Broker Associate, Founder, Steiner Ranch Resident
Shannon Ensor began her real estate career in 2005, earning titles and designations along the way, such as Broker, Accredited Buyer's Representative, Graduate REALTOR® Institute and Certified Negotiation Expert. She formed Team Ensor in 2009, which evolved into the Ensor Real Estate Group, and she's taken her passion for her community, Steiner Ranch, and created a branch of her Group called the Steiner Life Team.

Shannon loves educating her clients on the real estate process and her expert knowledge makes her a critical problem solver and tough negotiator. When she's not mentoring agents on her team, she's mentoring agents worldwide and has released four books, including Your Key to Open House Success and Prospecting with Purpose.

And, when she's not working you'll find her at one of the bootcamp-style fitness classes here in Steiner, or enjoying the amenities Steiner Ranch has to offer with her family and friends.
REALTOR®, Partner, Steiner Ranch Resident
Joe Ensor is an Austin TX REALTOR® and the co-founder of the Steiner Life Real Estate Team. With over 20 years of experience in real estate investing and sales, he has obtained expert knowledge through hard work and the sheer will to succeed. Joseph enjoys the complex challenges involved in a real estate transaction.

Joe's goal is to make the period of time from contract acceptance to the closing table for his clients to appear "boring" and "uneventful" -- he loves it when his clients say that their real estate purchase was "easy" -- because to him, this means that he took the stress and pressure off of them during what can be a very challenging time in their lives.

Joe's primary objective is to work diligently and intelligently toward a positive outcome for his clients so that they can confidently refer their friends and family to utilize his services. When he's not selling real estate, Joe enjoys playing golf, travelling, attending local charity fundraising events and spending time with his family.
REALTOR®, Real Estate Expert, Steiner Ranch Resident
Sarah George is an Austin-based Realtor with knowledge of the local real estate market and a deep commitment to giving her clients 100%. A California transplant with a deep love for all Austin has to offer, Sarah has first-hand knowledge on what drives people to move in and around this city.

Relocating several times, including out of state has afforded her a sensitivity towards her clients journeys and the stress and pressure that can arise. Sarah has a natural way of easing the fears and earning the trust of her clients while providing them with a place to call home. She understands each client and their individual tastes and lifestyles, making it her mission to connect them with a community of convenience and comfort they can appreciate.

Want to find your place and get comfortable in your new community? Sarah is here to help!
REALTOR®
Whether you are looking to buy or sell your first home, working towards an upgrade or downgrade or simply looking to diversify your portfolio through real estate investments, Alina is the partner you want by your side. Alina has the analytical skills and a strong understanding of the multiple factors that must be balanced to ensure that the decisions you make not only make you happy today, but also provide satisfaction in the long run. Alina's understanding of the Austin market, her familiarity with families in various stages of their life journeys and her strong analytical skills make her the most valuable partner anyone could ask for in making what could be one of the most important decisions in their lives.

Having moved to the Austin area from California about 15 years back, Alina understands the number of choices and decisions families in various stages of their life journeys must grapple with to set themselves up in the rapidly evolving Austin area. Her personal experiences as a long term real estate investor in this market and empathy for clients looking for clarity in a challenging housing market, makes her an idea partner for families looking to balance their short term needs with their long term well being and success.
How Can We Help You?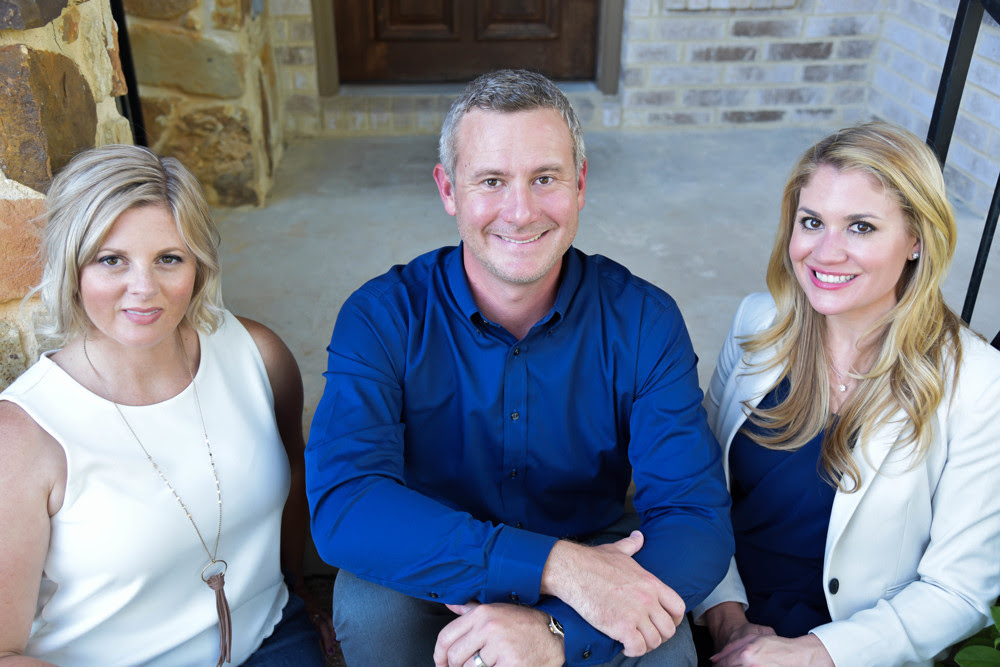 Pictured left to right: Sarah George, Joseph Ensor, Shannon Ensor
Here's Why We Created the Steiner Life Real Estate Team
Did you know according to recent demographics, there are almost 15,000 people that call Steiner Ranch home? When you decide to move into a neighborhood of that size, it's basically like moving to a new city within the city!
With this in mind, we have created this exceptional group of Austin Realtors, whom are also Steiner Ranch residents, with a two-fold mission: 1) to help our clients find the home of their dreams in Steiner Ranch, and 2) to help them build a new life for their family. Fortunately for us all, Steiner Ranch is filled with amazing people that will welcome you into their social circles with welcome arms, with a little help from us. 🙂