Hello everyone,
It's hard to believe that 2018 is almost 25% over! Since we are nearing the end of the first quarter, I thought it would worthwhile to provide a quick market update for our neighborhood along with some stats for the numbers nerds like myself.
Current Inventory in Steiner Ranch of Homes Listed as Active, Active Contingent and Coming Soon: 59
59 houses might sound like a lot of inventory, but when you consider that Steiner Ranch has something like 4000 homes in total, some quick math will show that only about 1.5% of the neighborhood is currently on the market for sale.
Monthly Sales Stats for Steiner Ranch for 2018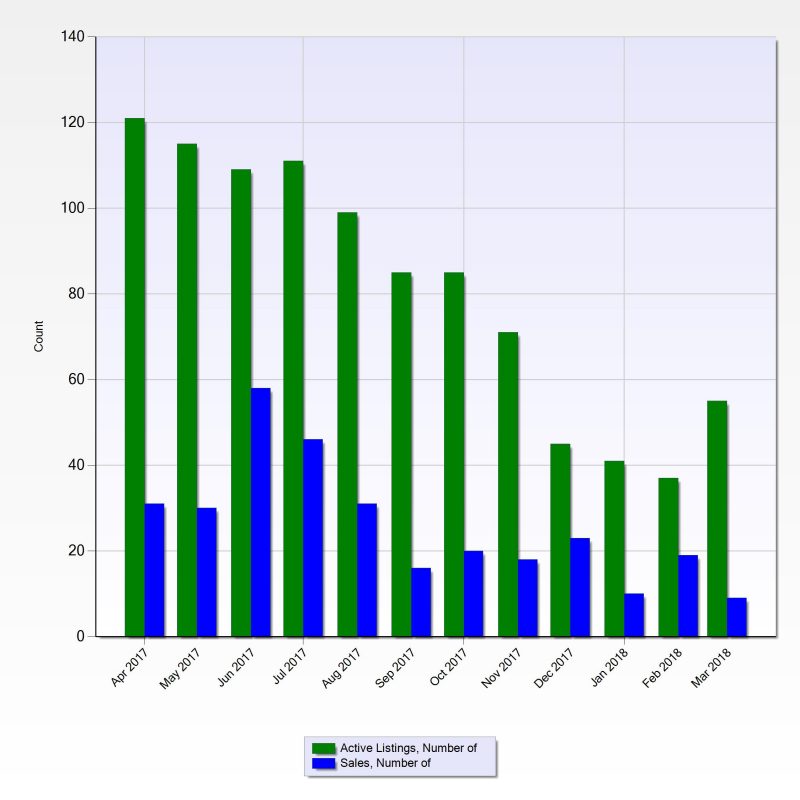 Number of Homes that Sold in Steiner Ranch during January 2018: 10
Number of Homes that Sold in Steiner Ranch during February 2018: 19
Number of Homes that Sold in Steiner Ranch during March 2018 (to-date): 9
Only 9 homes have sold so far in March…? One would expect the number of sales to increase as we get further away from the holidays and get closer to the booming summer months. As you can see, sales almost doubled from January to February. But here we are about 3/4 of the way through March, and only 9 homes have sold so far in March. This might appear to be against the expected trend-line. But, there are two things that need to be factored in:
1) Spring Break just ended. I would imagine that very few people would have scheduled their closings during last week's school break and opted to go on vacation and enjoy family time, just like we did.
2) We need to look beyond the number of closed sales and see what's in-the-hopper. To do that, we look at the number of pending sales.
Number of Homes currently PENDING in Steiner Ranch as of March 21, 2018: 30
Yes, that's right: there are currently 30 homes under contract in Steiner Ranch! And, if you look way up at the top of this post, you'll see that there are 59 active listings. Some quick math on those two numbers equates to about 2 months of inventory in Steiner Ranch right now.
Most professional estimators suggest that 6 months of inventory represents a balanced marketplace…and we have about 2 months of inventory. Consider also that the total number of active homes in Steiner right now represents about 1.5% of the total homes in the neighborhood, and you can see that we have a very strong market indeed!
So, inventory is still very low across Austin and Steiner Ranch is no different. We live in a great community that has a very strong, seller-sided marketplace!
The Flipside of the Coin: Expired Listings
However, just because the marketplace is amazing does NOT mean that every listing that goes in the MLS is guaranteed to sell. There are always homes that fail to sell and unfortunately their listings expire. There are a variety of factors that cause this to occur, including: lack of buyers for that home's price point during the respective listing period, ineffective marketing strategies, issues with the home itself, improper pricing relative to the comps, seller's aversion to negotiating a lower price based on perceived market conditions, a buyer's aversion to accepting the current market conditions for the home — just to name a few.
Below is a chart of all of the expired listings for the last 12 months in Steiner Ranch: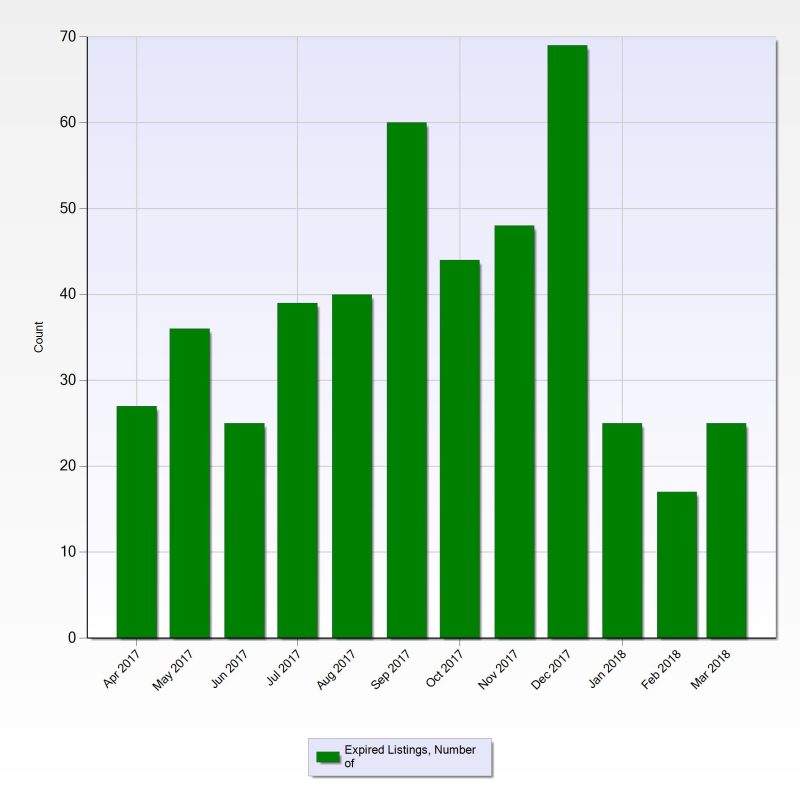 Are you thinking about selling your home? Interested in learning more about the ways that we market listings, what we would list your home for in today's market, or have any general questions or needs? Contact us today and let's schedule a time to visit!